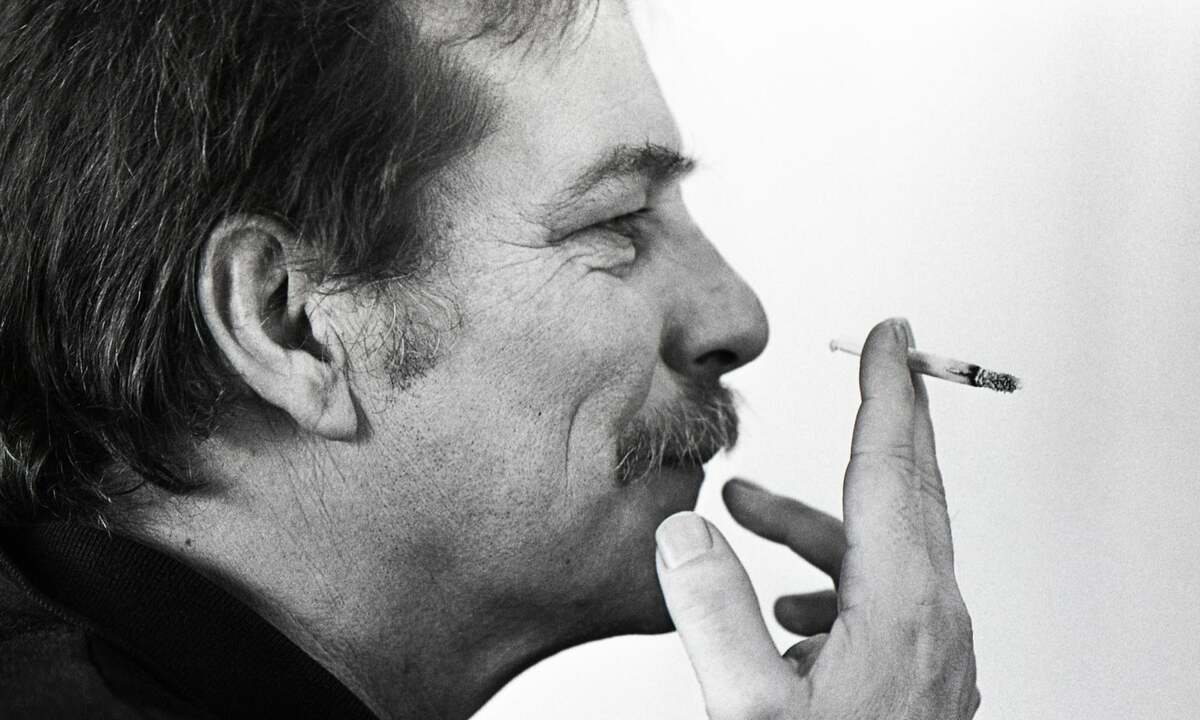 Bob (Arnold) Carlton

From Mike Williams

MY FIRST RECOLLECTION of Bob from our chorister days was that he was one of the cool kids. Not only had he chosen to be known as Bob (after Bobby Charlton) rather than Arnold, he was a snazzy dresser which, at 10 years old, took some doing. He came to one of our St NIcholas parties in the under-croft of the Cathedral in an Italian suit with cloth covered buttons whereas we less cool guys were in King Henry VIII blazers.
He and I were in the second quartet. Not quite good enough to sing with Messrs Newth and Saunders, but competent substitutes. What we could do though was organise five a side football matches in the shape of the Cathedral Nomads. Clad in either 5 red shirts or 5 blue shirts bought from Riddy's surplus stores in Hertford Street we practised at Longford church hall, not far from Bob's mum and dad's post office. We also composed our own team song, improvised on a coach on the choir's trip to Berlin. "Onward Cathedral nomads, marching on to win, with a ball of leather, we will do you in…". Hardly a classic and not too well received I recall by Madame Poole, wife of the then Precentor Joseph Poole.
Maybe this set the path for Bob's highly successful career in the theatre and in music. Our musical tastes had evolved from Stanford in F or Beati Quorum Via to a shared a love of the emerging 60's music. Clad in our matching black oilskin coats (another bargain from Riddy's) we would make our way to my house to listen to records- I recall Spencer Davies Group's Keep on Running being one the backing tracks to our forays into town.
It was no surprise when he achieved such success in the Theatre. Our school theatrical careers stared together in Midsummer Night's Dream, Moth and Mustard Seed respectively and finished some years later with the Taming of the Shrew, Gremio (me) and Tranio (Bob). The latter production was the more enjoyable, not just because we both had proper parts and didn't have to wear large pointed ears, but also because it was a joint production with Stoke Park Girl's school.
My theatrical career such as it was ended there but our joint interest continued largely thanks to the Belgrade Theatre which encouraged young people through its Young Stagers scheme. Bob's connection with the Belgrade of course resurfaced on his path to success.

We also shared a love of hockey at school (or a dislike of rugby maybe). We played together in the school first team, Bob providing the flair as would his namesake, I just hung around the goal.
We lost touch after school and I was not to see him again. The closest I came was through one of our choir reunions but it was not to be as family illness prevented us from meeting up.

As I write this it is over 60 years since we first met. He once told me that one day he wanted to be really good at something rather than just "ok" at a number of things. He was certainly a good friend all those years ago and clearly really, really good in his chosen career. I suspect he was more than just an OK bloke too.