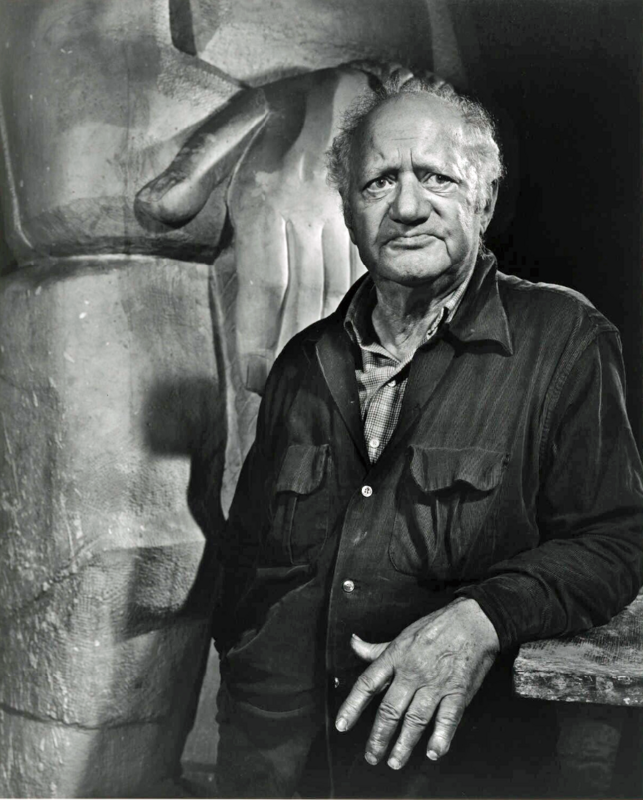 This Jacob Epstein exhibition in the Cathedral sponsored by the Coventry City of Culture Trust will bring together examples of the artist's work from many collections. It will include the famously controversial sculpture Jacob and the Angel from Tate Britain. The FRIENDS have made a supporting grant towards the exhibition.
We are to see his sculpture "Jacob and the Angel" in Coventry Cathedral. That piece was central to one of the most heated public controversies that dogged Epstein's career. It is a work from 1941. This sculpture dealing with a Biblical subject was once viewed as shocking on account of its sensual and sexual undertones. The popular press weighed in from all directions. 'Epstein Turns Out New Six-Tonner', read the Daily Sketch headline while the Daily Mail asked: 'Is this a miracle or a monstrosity?'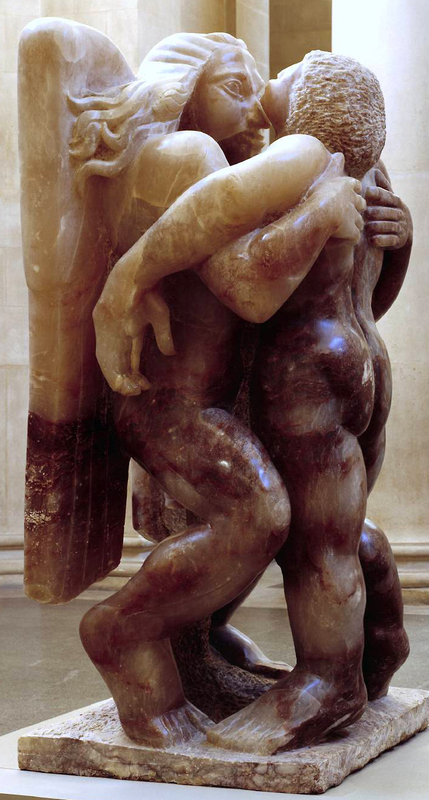 After its first exhibition this statue spent more years as an exhibit in sensational shows and in a Blackpool waxworks than in any art galleries or museums. The public's disapproving curiosity proved to be really good for business. People queued to see 'Epstein's Latest Sensation' that was labelled 'Adults Only'. In just ten days on show in Oxford Street, London with three other Epstein sculptures the carving earned the promoter £500 in admission fees and was seen by more than 50,000 people.
As the years went by the work of Jacob Epstein was reassessed and his past sculptures ceased to be considered so controversial – even if some elements of the past controversies and prejudices still survive.
"St Michael and the Devil" was one of Epstein's final works. It was unveiled at the Cathedral in 1960, one year after Epstein's death. In 1961 the Edinburgh Festival Society mounted a comprehensive Epstein Memorial Exhibition with over 230 exhibits. There was another slightly smaller Memorial Exhibition at the Tate Gallery, London the same year. By 1962 and the date of the Cathedral Consecration there had been a general re-assessment of Epstein assisted by these retrospective collections of his work.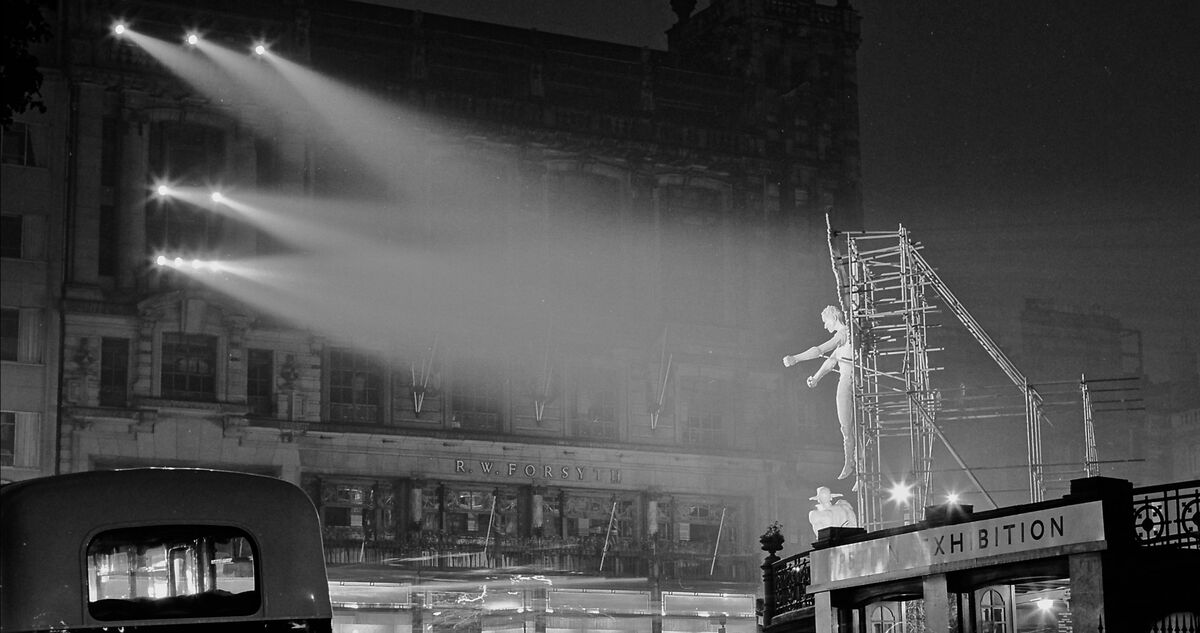 St Michael and the Devil In Edinburgh 1961